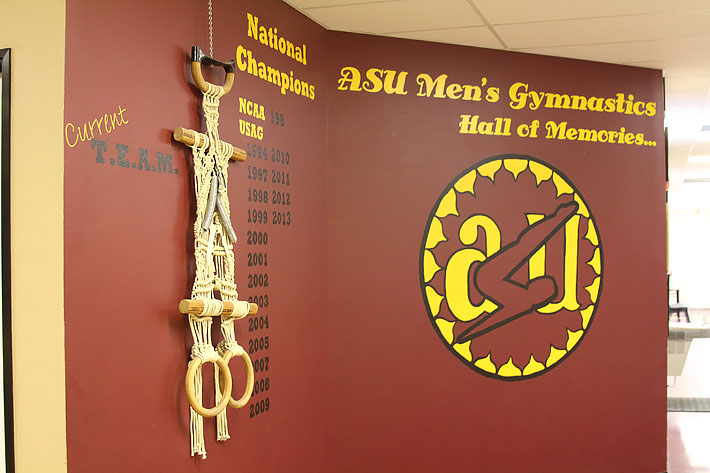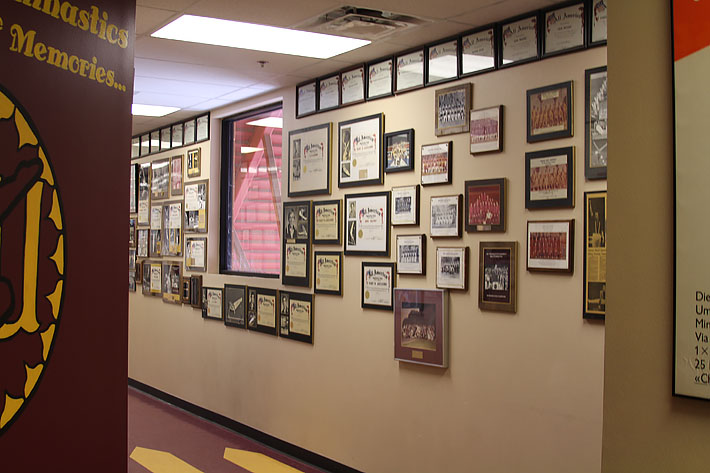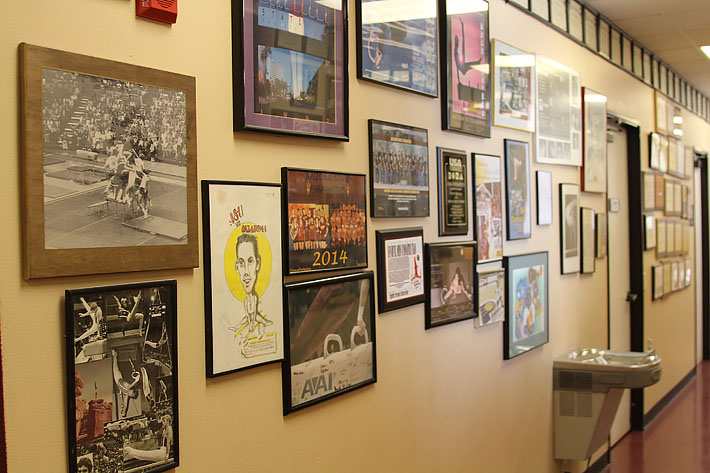 A Brief History
The Sun Devil Gymnastics team initially started as a club program under the direction of Coach Norris Steverson. Don Robinson took the job as head coach in 1969 and coached a very successful program for 25 years. In May of 1993 the ASU Men's Gymnastics Team was cut as an NCAA sport. It was then registered as a club sport under the Recreation Department and continues to be totally self-funded under the leadership of head coach Scott Barclay. The team lost 4 of its starters before the 93-94 season started due to frustration, but the remaining team went on to have a 13-16 dual meet season against other NCAA teams. In the end they went on to win the USA Collegiate Club National Championships in April of 1994.
As a club, all operating expenses for each season are raised through three sources:
1) Through Booster club memberships and donations
2) Corporate sponsorships
3) Team fundraising events.
Of these three, the team members themselves raise over 60% of the needed funds each year by hosting junior meets and clinics, setting up equipment for local junior competitions, building competition floors for local gyms and scoring junior competitions. These fund-raising activities keep the team busy throughout the school year. On top of that, they remain active in doing school and promotional shows whenever they have the chance.
The team is supported through a non-profit 501-C3 booster club consisting of 7-9 board members. These are individuals who are committed to seeing the tradition of ASU Gymnastics continue.
Gymnastics is one of the most popular sports on TV. It was the most watched sport in the Olympics and continues to grow nationally. We have seen a crowd of 10,000 here at ASU for a team competition back in 1982 and believe people still love to watch a great gymnastics competition.
The team also has a history of community involvement by doing shows and talks for schools (ie.-"say no to drugs"), churches, and community groups. Now that we are no longer under the NCAA umbrella, we are even more available to be involved in these types of community appearances.
What is the end impact of ASU gymnastics? It is immeasurable! From the individual athlete who now gets a chance to continue his career as a student athlete to that young gymnast who looks up to them and dreams of someday being a Sun Devil himself. The ASU men's team continues to impact thousands of young kids (boys and girls) in many ways and we look forward to many more years of impacting young lives for the better.
Being able to have a successful team program takes much more than 12 competitive gymnasts and a couple coaches. It takes a bit of EVERYONE who cares to see the ASU tradition continue. Please get involved by joining the booster club, helping on the board or serving on a committee.