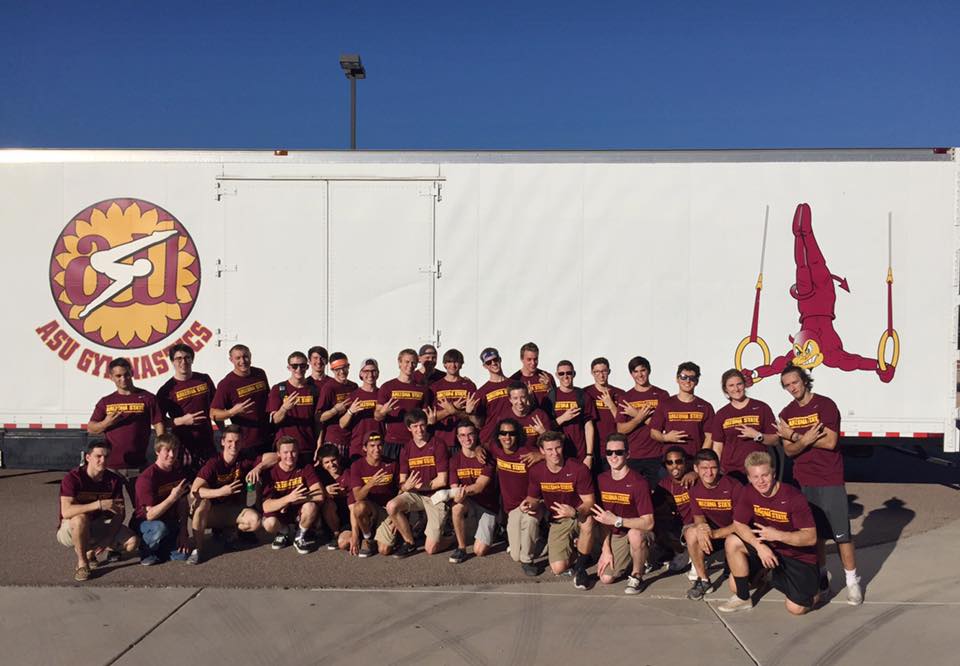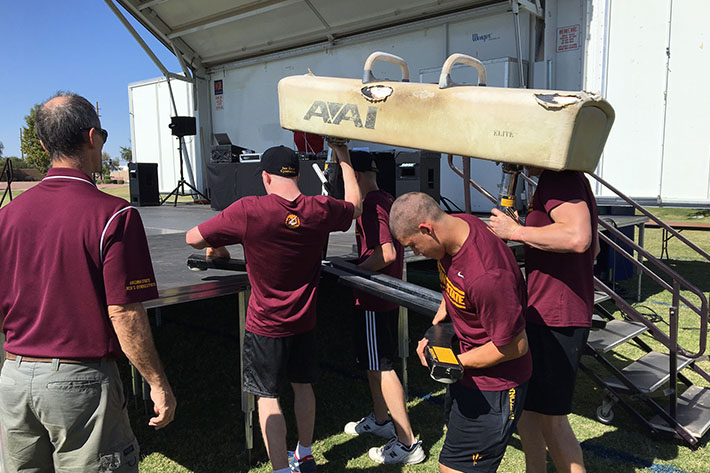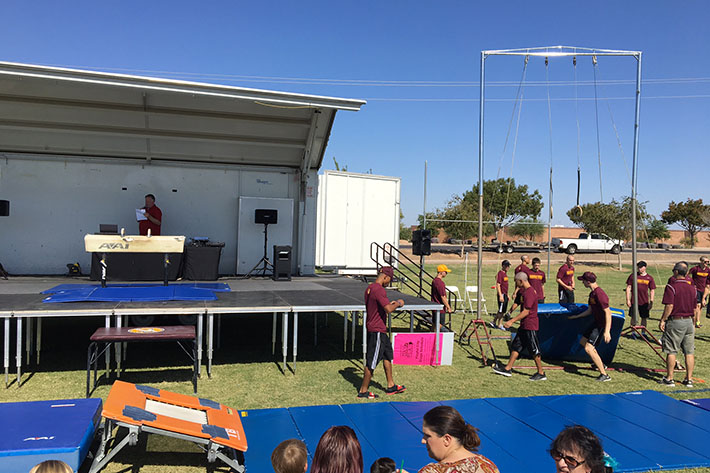 While these excited and talented students focus on their studies in school, these fund-raising activities keep the team busy throughout the school year. By periodically fundraising throughout the year, it gives the collegiate athletes the opportunity to travel, compete, and represent ASU Athletics across the country.
Contact Us for More Fundraising Information
---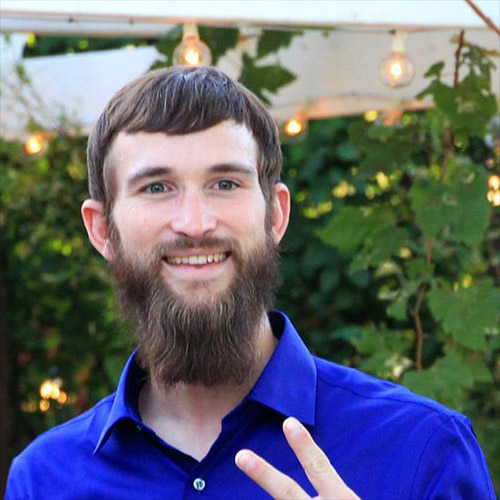 Riley Barclay
(602) - 312 - 8761
riley.rovco@gmail.com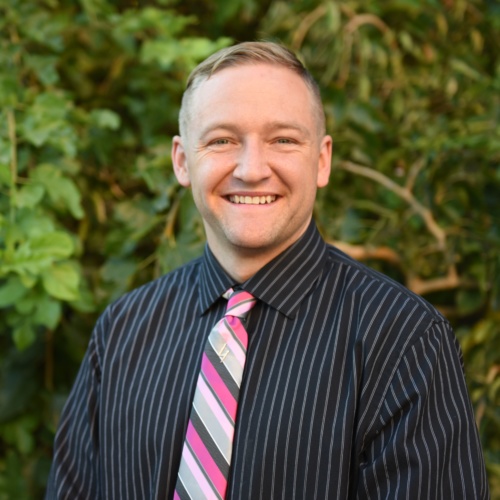 Kevin Riggle
Works closely with Riley as
the Student Representative
(970) - 683 - 1845

How can I help?
To help the ASU Men's Gymnastics Team succeed and progress throughout their journey, people like you can visit the Get Involved page! By visiting this page, you will be invited to share the competition journey with us and help guide our athletes to have the best opportunities and support.
How Do We Fund for Competition Season? 
As a club, all operating expenses for each season are raised through three sources:
 Booster Club Memberships and Donations
 Corporate Sponsorships
 Team Fundraising Events
Of these three sources, the team members themselves raise over 60% of the needed funds each year by hosting junior meets and clinics, setting up equipment for local junior competitions, building competition floors for gyms, and scoring junior competitions all over the western United States.
The team annually provide these services across the country:
Junior Gymnastics Meets & Clinics
Junior Competition Equipment Setup/Tear Down
Competition Floor builds for Gyms
Junior Competition Scoring
Live Promotional Shows
Equipment & Gym Setups
Our high end AAI equipment is used for gymnastics meet setups across the country. Our experienced and professional staff members design equipment layouts that will help run smooth and well-organized events. Below are some examples of gym setups we have successfully organized.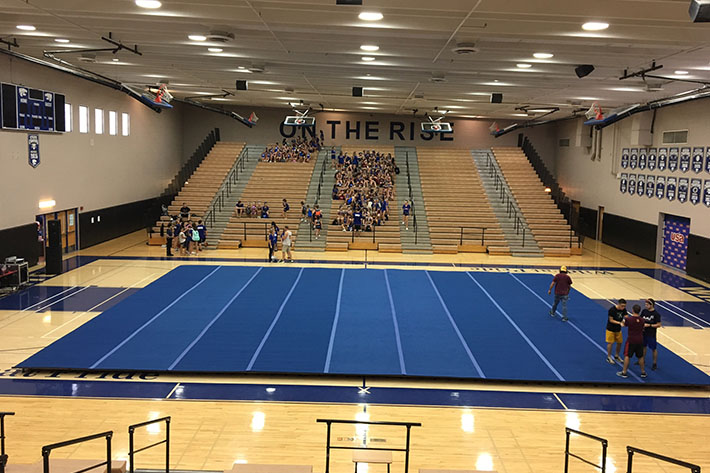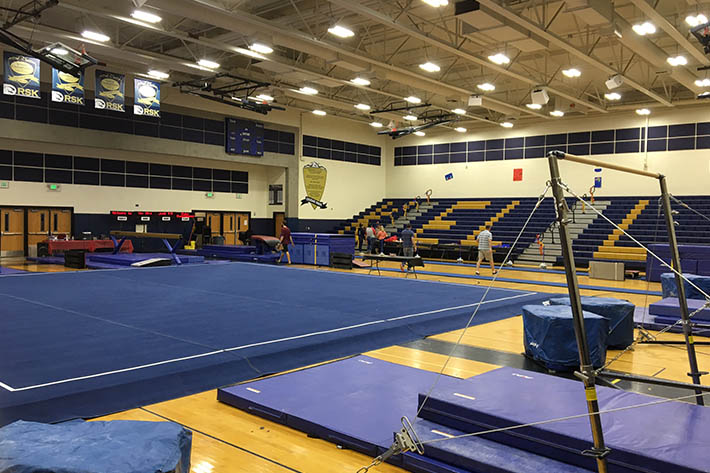 Live Shows
The ASU team also provide live acrobatic shows to help market their love and passion for gymnastics through community involvement. Live shows are a great opportunity for the team to reach out to local schools to get younger generations excited about college and college athletics. Now that we are no longer under the NCAA umbrella, we are even more available to be involved in shows and talks for schools, churches, and community groups. These high-energy promotional shows are a great way to show off all the hard work that goes into being a collegiate gymnast athlete.
Don't forget to follow us on Facebook, Instagram, Snapchat, and sign up to get our ASU Newsletters to receive information about our upcoming fundraisers and live shows!