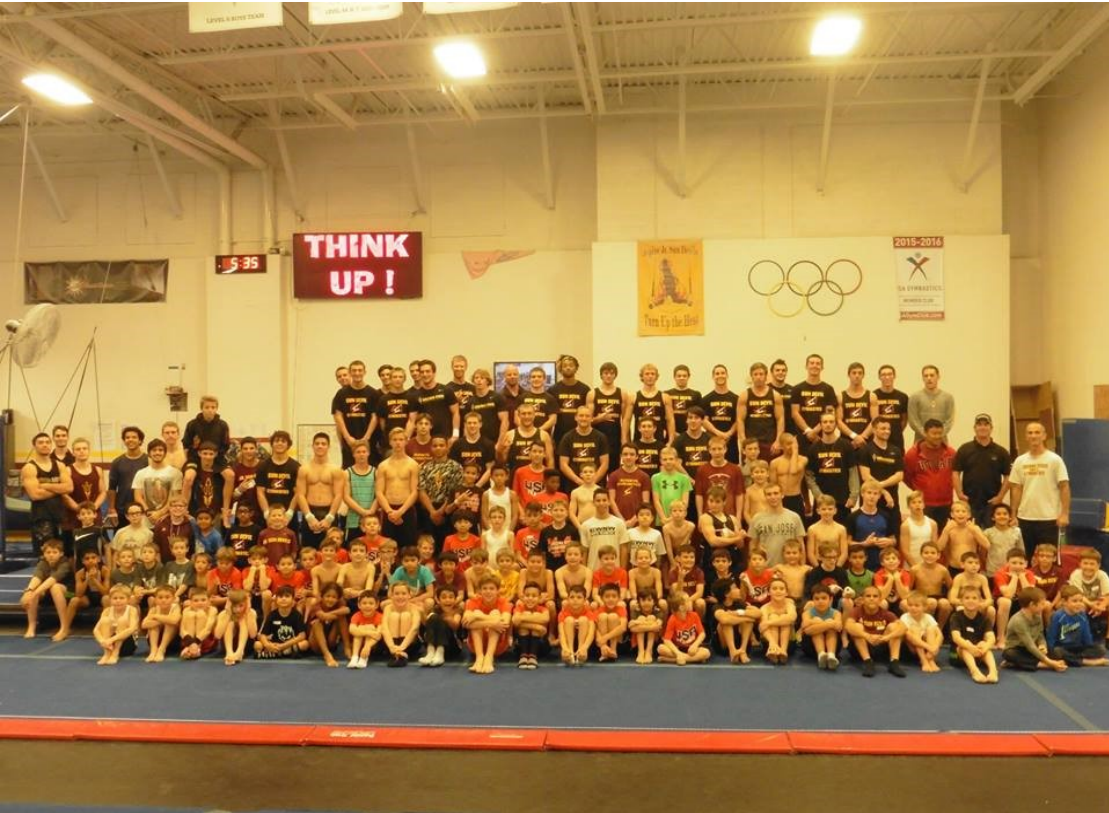 Annual Sun Devil Holiday Clinic and Sleepover
December 2, 2017
Join us for this year's Holiday Clinic! Clinic staff includes the ASU Men's Gymnastics Coaches, Team Members, and some well known Arizona coaches.
Option #1: FULL DAY CLINIC
For Level 5-10 team gymnasts
10:30am - 6:00pm (check-in begins at 10:15 am)
Clinics from top level coaches
Includes Lunch
Time on all events
Option #2: 1/2 DAY CLINIC
For Beginning boys and level 1-4 gymnasts
2:00 pm - 6:00 pm (check-in begins at 1:45)
Clinics and instruction on all apparatus
Clinics from top level coaches
Gymnasts who are staying for the sleepover will have a snack and open gym from 6:00 -7:00 pm
**EXTREME GAMES SLEEPOVER ONLY**:
Saturday night 7:00 pm
Includes pizza dinner
Fun Games and a Movie
MORE gymnastics/open gym
Pick up by 8:30 am Sunday
**Dependent upon number of participants. Minimum of 25 needed. So sign up now!
FOR MORE INFORMATION: Call Paula at 480-820-3774 or email at paula@aspirekidsports.com.
Click link below for more details in the brochure
Proceeds benefit the ASU Men's Gymnastics Team